A while ago I offered free Ubuntu stickers to anyone who sent me a self-addressed, stamped envelope.
One person sent me an outside envelope but no inside one. I had no choice but to add the stickers and post the original envelope back to him "Return to Sender". I hope you feel good, nameless postal scammer.
I asked for people to add little messages to brighten my day, and I must say, almost a month later, I still haven't been able to bring myself to throw these things away: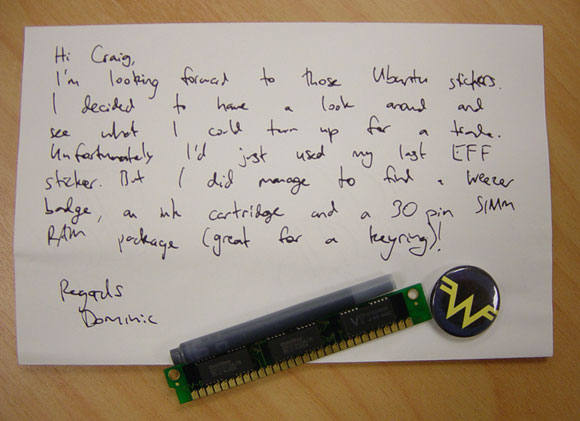 Thanks, Dominic. You're weird, but you rock!